GDC State of the Game Industry 2018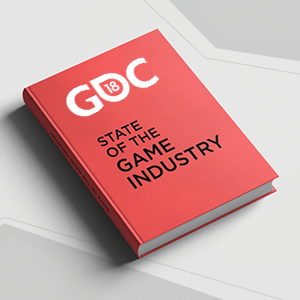 Download this free report to learn about game development trends heading into 2018.

We polled nearly 4,000 game developers to shed light on the game and VR/AR industries leading up to the Game Developers Conference 2018 and VRDC@GDC in March 2018.

Significant trends revealed by the survey results include:
Notable uptick in interest in the Nintendo Switch
Game makers' waning opinions of VR
Move away from mobile to focus on PC and home consoles
There are also interesting findings on topics like "loot box" monetization schemes, the business of eSports and more. Get the latest insight and full analysis of game industry trends.

Submit the form to view the 2018 GDC State of the Industry.



By downloading this survey, I agree to receive updates from GDC & related products.

Game Developers Conference® c/o Informa Tech
303 Second St., Suite 900 South Tower, San Francisco, CA 94107

© UBM 2019. All Rights Reserved.

Privacy Policy